A gentle touch along with an open-minded attitude
This is the way I lead my everyday life inside and outside the treating room. After graduating in Rome, I have decided to build my career abroad. First Berlin, that shaped my personality into a dynamic and lively person, and now the vibrating city of Amsterdam.
Osteopathy offers me a fertile ground to further develop, and to support others in finding their resources and seeking health, rather than focusing on the disease. Inclusiveness, non-judgemental communication and compassion are values that I reflect on the partnership with the patient.
An expertise on women's health
I aim to create a safe space for women's care through the different moments of life, with emphasis on those issues, that are too often dismissed or misunderstood, such like:
Menstrual problems
Fertilization issues
Pregnancy complaints
Post partum pain
Menopausal discomforts
I consider all the elements, physical, hormonal, psychological and social, that participate to the complexity of well-being.
Osteopathy for post-operative symptoms
Decreased bowel function, scars, adhesions, abdominal pain are only some of the causes of discomfort following surgery. With visceral osteopathy we can work on postural overloads, limitations of the mobility of organs, and the tensions in the space and structures around them. By doing so we can effectively reduce the patients' affiliations.
I offer a space where mind and body are integrated. It is well known that emotions are physical experiences, and they can translate into chemical stimuli that activate and, sometimes, hyper activate the system. Frequently deepening this awareness and finding correlations help to modify and relieve many unexplained symptoms.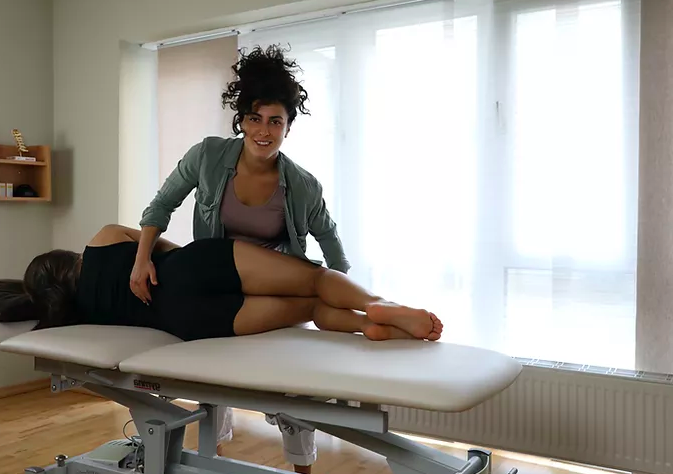 Contact
+31 (0)20 26 141 99
info@osteopathielindeman.nl