A holistic approach for my patients
My name is Maren and I graduated from the International Academy of Osteopathy in Zeist. The extensive knowledge I gained there as a student of osteopathy and my 'drive' to constantly learn means that I can provide better care and continue to improve my treatments.
As an osteopath, I strongly believe in the power of a holistic approach to healthcare. This means that I not only look at the symptoms of my patients, but also at the underlying causes of their complaints. By looking at the whole picture, I can gain a deeper understanding of the health status of my patients. This allows me to create targeted treatment plans that are tailored to that person's specific needs.
Treating chronic complaints
Osteopathy is all about restoring balance and mobility in the body. For chronic neck complaints, this means that as an osteopath I will accurately evaluate the movement restrictions, tensions and disturbances in the neck area.
Through gentle and specific manual techniques, such as manipulation, mobilization and muscle release, I can restore normal movement, reduce muscle tension and improve blood flow to the area.
Treating babies & children
A special passion of mine is working with children and babies. I strive to provide the best possible care. Treating children plays a major role in this, as osteopathy at a young age can mean a lot for a healthy growing child.
That is why I started the children's education at Phanta Rhei. Here I learn specific techniques and approaches. My goal is to provide children and babies with a comfortable and supportive environment in which they can recover optimally and develop healthily.
As an osteopath I have specialized in:
Babies
Beaks
Children
Scar treatments
Long covid
IBS
Shoulder and neck complaints
Tinitus
TMG & WhiplashAnd
I speak ​​Dutch, German & English. In addition to Dutch-speaking patients, German and English-speaking patients are also very welcome!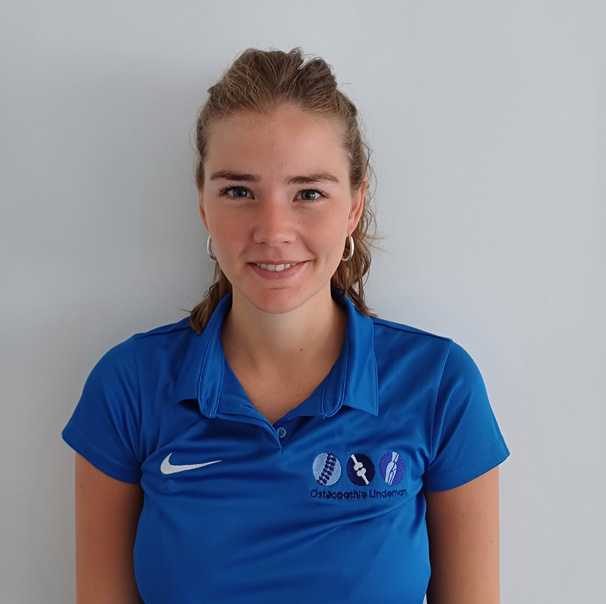 Contact
+31 (0)20 26 141 99
info@osteopathielindeman.nl